The answer to the question from my last post – why was the Unit Workshop from SMAC not seen as a success within Firaxis? – doesn't actually have anything to do with the game mechanics themselves. The problem is the graphics.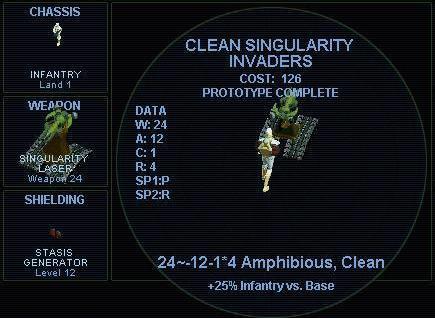 The Unit Workshop allowed the player to create new unit types. Of course, in order to make such a system work, you need certain limitations. In this case, the player creates a new unit by choosing parts from a list of Chassis, Weapons, Shields, and Reactors. The unit's graphics were then dynamically generated based on the choices made. The problem is that all the units ended up looking very similar, even if they had quite different game values. The game had to cover all possible combinations, which led to generic-looking units because the graphics came from generalized algorithms instead of the imagination of the artists.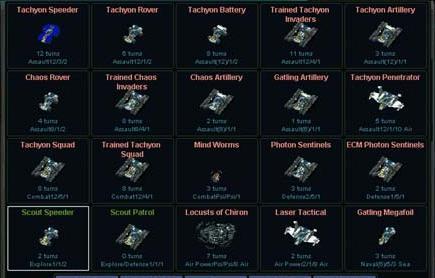 For Civ 4, we didn't want to have one basic warrior model that could carry either a club or axe or spear or sword. Instead, we wanted to emphasize the difference between the units; a spearman would look a lot more shiny and metallic than the rougher, more barbaric axeman, for example. Being able to distinguish units is a key graphical issue (perhaps the key graphical issue) for strategy games, and the Unit Workshop tied the hands of the artists trying to make the game's sci-fi units look distinct.
The Unit Workshop was undoubtedly a cool feature (in fact, it has certain parallel with Spore). However, game design is a series of trade-offs, and it's not clear if the plus of creating your own units outweighed the minus of the units all looking the same.